The best women's teams representing Europe and the US will be competing in the biennial professional golf tournament called Solheim Cup. Whether you have been following this event for a while or just want to watch it for the first time, you might be interested to make some fortune from it. Therefore, you might need to know the preview and predictions of the Solheim Cup teams.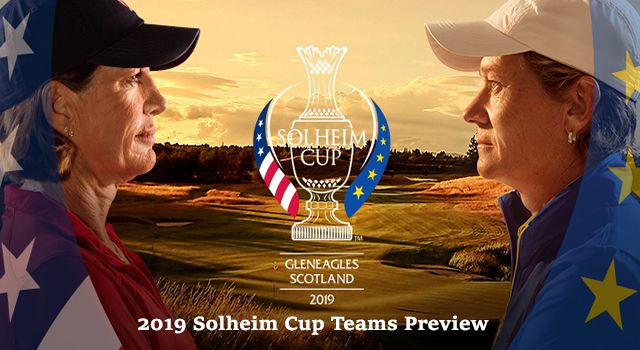 The US won the previous Solheim Cup in 2017 back then at Des Moines Golf and Country Club in Iowa, USA. This year, the competition will take place at Gleneagles Hotel in Perthshire, Scotland on September 13-15, 2019. The date is around the corner, so you will want to be prepared.
USA Team
The first eight players on the US team are available from those who have the Solheim rankings. The points system determined the rankings back then. Then the next two players are coming from the Rolex Women's World rankings, specifically the top two players from the specific rankings. They are not part in the Top 8 of Solheim Rankings. Then the US captain Julie Inkster was responsible to the remaining two members pick. She handpicked the two member's team to complete the US squad.
Europe Team
For Europe team, the point system is also dictating the selection process. The process began immediately after the 2017 Solheim Cup until the Aberdeen Standard Investments ladies cup. The top three players based on the accumulated points reserved the first three sports on the team. Similar to Team US, the next five team members came from Rolex Women's World rankings. The top five players in the Solheim Rankings would reserve spots for the team. Then the other four players came from the captain's picks. Captain Matthews, who captains the Europe team, was responsible for the latest picks.
Also Check: Solheim Cup 2019 TV Coverage
Who will win anyway?
The US team has been dominating the Solheim Cup for some series. Out of the first 15 installments of the competition, the team has won 10 of them. The close one was back then in 2015 in Germany, the team US won b a single point.
Team Europe, on the other side, won in 2013 at Colorado Golf Club. It was the fifth victory for them overly. And it was that once the Europe team won the competition in the US country. Their other four winnings happened in the Europe soils.
We can compare the team that US team has been better on the paper. But we can only speculate. Guess we just need to witness the event by ourselves later.