Solheim Cup 2019 is fast approaching. If you are a big fan of golf sport, you will want to know the pivotal information to follow the event from the beginning to the end. First things first, you will need to know the dates of the event first.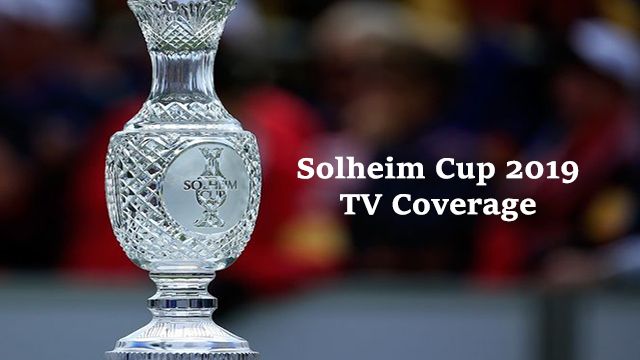 Solheim Cup 2019 is the 16th edition of the prestigious event. It will take place from 13 to 15 September at the Gleneagles' PGA Centenary Course in Scotland. This biennial team competition will gather the US and Europe fans to witness the spectacular moments in the golf world. Each team consists of twelve best golfers in the continent. If you are an avid fan of golf sport, you won't be missing the moments from this event.
The format is similar to Ryder Cup. That is also the reason why the event has been gaining popularity significantly. The event is open to the public. So, if you want to catch up with the actions from attractive and professional teams, you are eligible to proceed. The tickets are available on the official site of Solheim Cup. Or, you could attain them from the trustworthy agent.
Sky has reserved the right to broadcast the full event. So, when you tune into the Sky Sports, you will be able to follow the events from the beginning to the end. Sky Sports includes the coverage of other golf sports too so it is rest assured that you will enjoy the fantastic coverage from the respective channel.
If you are Sky TV Customer, you will want to make sure that you've already added the Sky Sports Golf channel in the package. If you haven't, then you will need to pay an additional 18 Euros per month. Or, you could add another 20 Euros for all Sky Sports channels with the 18-month contract.
Also Read: How to watch Solheim Cup 2021 Online Free
If you are not Sky TV Customer, you will need to register first. Or, if you are joining with BT, TalkTalk, or Virgin, you can also add the Sky Sports to your TV package with additional fee. Make sure to check the additional fee first before proceeding since it could cost you a bit more.
The other way around it is to subscribe to NOW TV Sky Sports pass for a day, a week, or a month. We recommend you to subscribe a day pass first to assess the quality of service. But we guess you won't regret to pick this choice. NOW TV has been a popular choice amongst the sport lovers because of its excellent live streaming service.
Reserve your option now and join with the riots!