Recently, the Solheim Cup organizers have been considering the concerns that come from the neighbors when the particular tournament keeps approaching.
The particular problems shouldn't be a huge deal when the 2021 Solheim Cup is fast approaching. However, those who live around Inverness Club may have different opinions regarding the particular event that will happen in their location.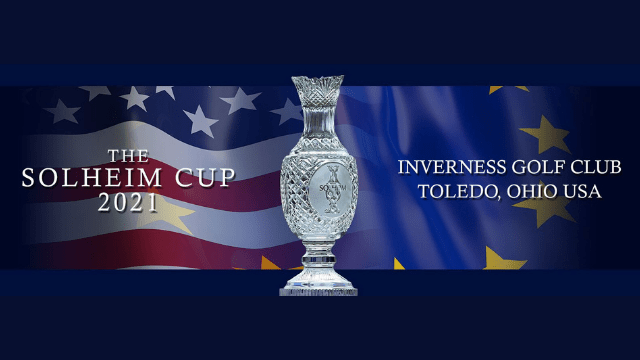 Back at the Tuesday night meeting, some people stated their concerns about such community gatherings. To protect the individuals identities, the organizers won't disclose the real names of the neighbors to the public. Instead, the organizers just announce the concern to the public media.
Becky Newell, the Solheim Cup's director, stated that a group of 40-50 residents in the club environment came from the Neighbors' Alliance of Sleepy Hollow & Winterfield Park.
The Tournament's operations director, Aaron Flickinger, also emphasized the matter as well.
Newell told the mass media that their organizers didn't come there to make the neighbors' lives miserable. On the contrary, the organizers of the cup wanted to work together with them. Then he added that celebrating the particular event was such a great move. He also added that it could be the biggest event Toledo will ever see in the next two or three decades. There's also an element of entertainment when it comes to fighting against the covid. The event will be an exciting moment for the community in the surrounding of the Inverness Club.
Of course, the protocols of covid-19 will be prevalent for the events. Every attendee must be free from covid-19 and vaccinated. The organizers won't receive the maximum capacity. On the other hand, they confirmed that there would be 150,000 people who attend the venue from the start of the event to the end.
This number is less than predicted. It is sensible since the authorities restricted fans from Europe from attending the venue.
The officials also added that there is nothing to worry about for people who have been living in the area since the parking and traffic issues have been solved by the organizers.
Flickinger also added that the parking for the entire tournament is at Stranahan Theater. So, it won't bother the neighbors. To facilitate the fans who attend the venue, the organizers are utilizing shuttles to transport the fans back and forth.
In order to prevent a traffic jam, officials will close Dorr Street during the week. In preparation for the event, truck traffic will increase for two weeks since the organizers focus on large equipment transfers to build the facility for the tournament.